No Project is Too Big or Too Small for Us
Drax has completed several successful marine construction projects on some of the nation's well-traveled waterways. We have completed projects on the Atlantic Ocean, Lake Michigan, the Mississippi, Wisconsin, Milwaukee, Menomonee, Yahara, Salina Rivers, several creeks, lagoons, and canals, including Cape Canaveral's "Haulover Canal" at Merrit Island, FL. Our marine construction operations, along with our structural erection, foundation, shoring, and engineering capabilities allow us here at Drax to safely and efficiently complete any size marine project.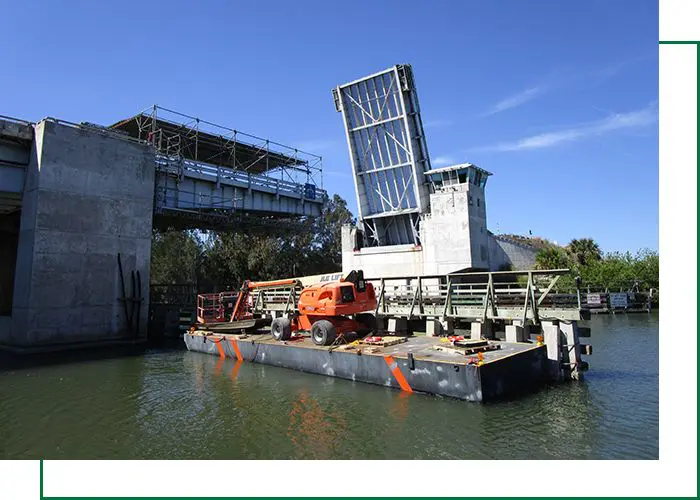 Haulover Canal Bridge Renovation. NASA/Kennedy Space Center.
Removing, reconditioning, and reinstalling hydraulic cylinders of all sizes is routine on some lift bridge projects and most dam projects. USACE project at Wilson Lake, KS.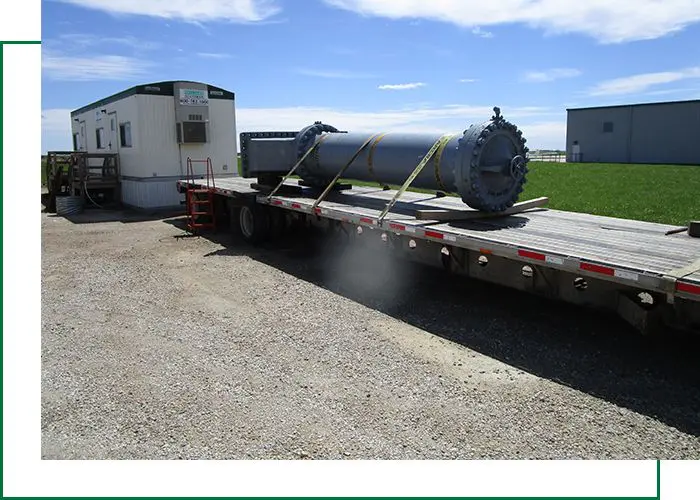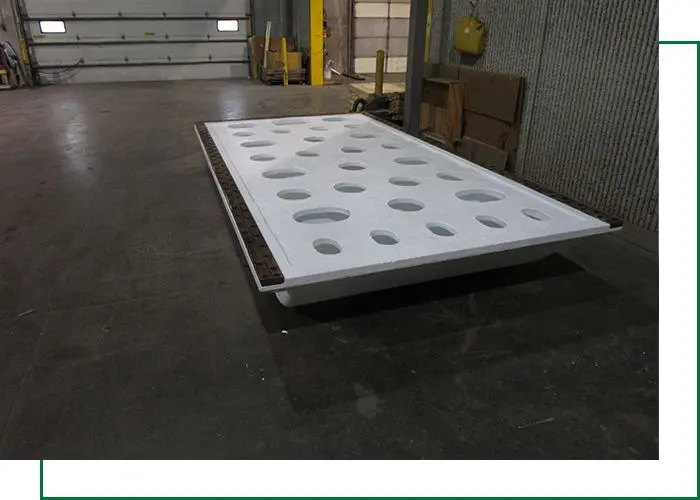 Drax has removed, rehabilitated, and reinstalled numerous dam gates and bulkheads throughout the country. The above-pictured gate was for the USACE in Cedar Creek, CO.
New City of Madison boat ramp.