Delivering Excellence in Complex Over-Water Projects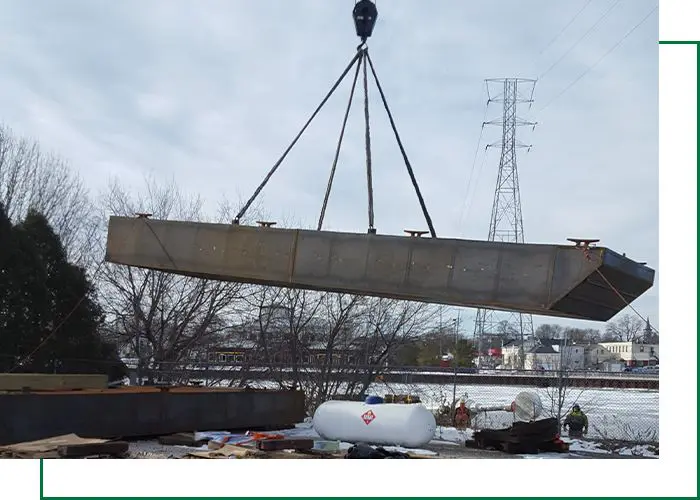 With a full fleet of various sized barges, Drax can take on complex over-water projects.
We specialize in all aspects of bridgework – stringer/floor beam replacement, deck replacement, counterweight balancing, center lock replacement, guard rail replacement, and curb box restoration. The above-pictured project was for NASA at Cape Canaveral, FL, including repainting work on the bridge.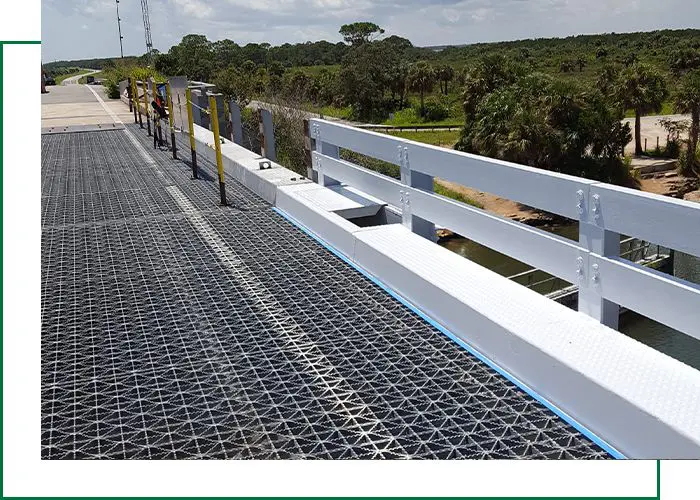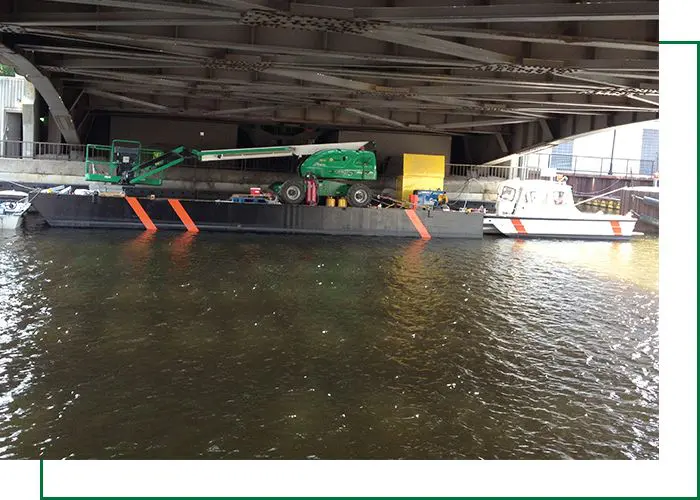 One method of accessing the underside of a bridge.
Balanced bridge center lock replacement.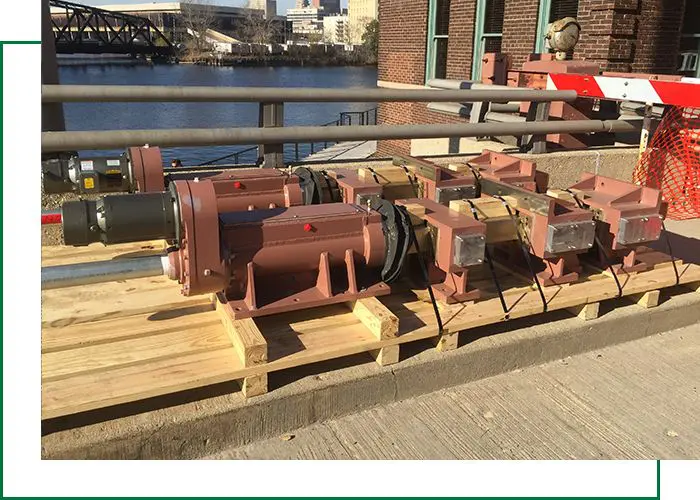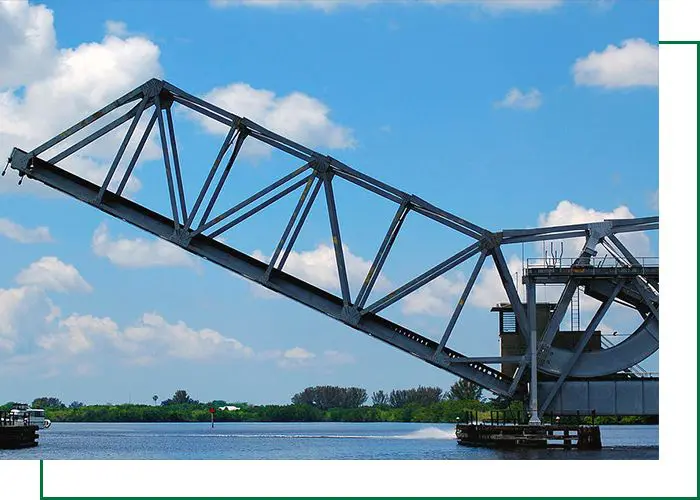 Lift bridge mechanical renovations.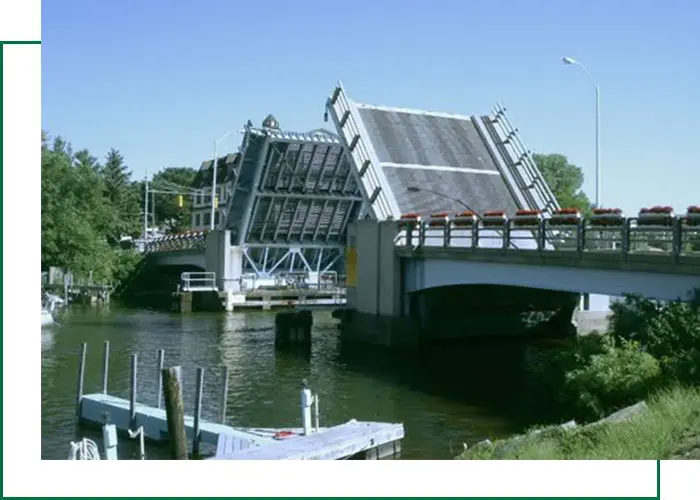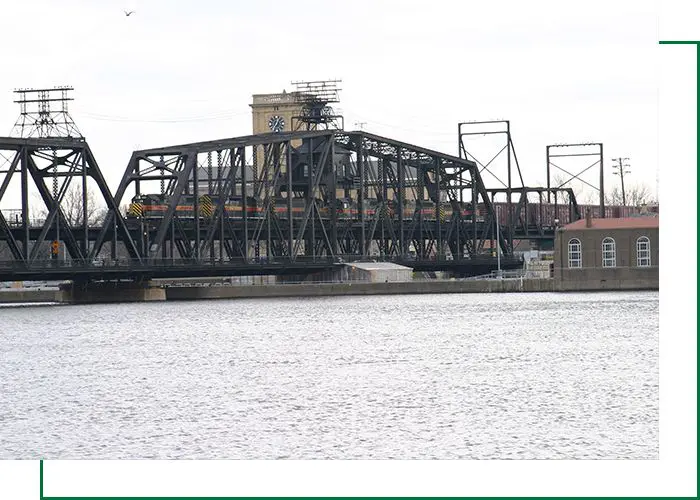 Replaced grating on the structure. Rock Island, IL USACE Arsenal bridge.
Mechanical, electrical renovations, new submarine cable, blast and recoat of Broadway St lift bridge. Milwaukee, WI.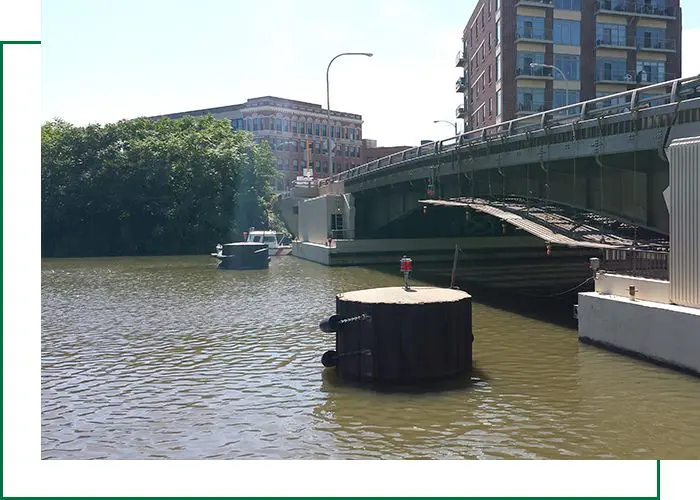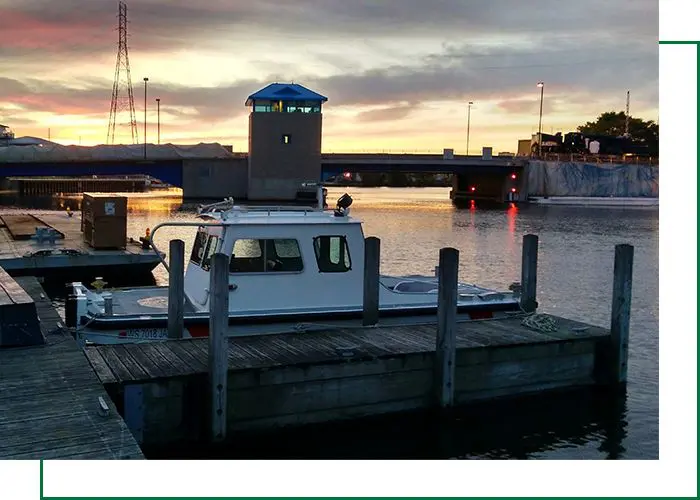 Complete blast/recoat, hydraulic renovation of Sheboygan lift bridge.